Not standing out of the trade export wheel, Tuong Long together with more than 80 Vietnamese and Myanmar enterprises has created a successful trade fair and brought many business cooperation opportunities in the future.
The fair, held from July 18 to 21, 2019 in the city of Yangon (Federal Republic of Myanmar), is the first Vietnam trade fair in Myanmar and a part of the national trade promotion program 2019, The Ministry of Defense, the Ministry of Industry and Trade of the Socialist Republic of Vietnam in coordination with the General Command of the Armed Forces of Myanmar and the Ministry of Trade of Myanmar organize.
With more than 100 booths displaying and introducing products and services of 80 Vietnamese and Myanmar enterprises (including 19 enterprises of the Vietnam Army, 2 economic groups of the Myanmar Army), the fair was accomplished an outstanding mission of being an effective bridge, a place of meeting, exchanging, cooperating and signing between businesses and customers and partners; Especially, this is an economic-political event that left many deep and good impressions in the hearts of Myanmar friends.
Tuong Long had brought to the fair the diverse and high-quality denim fabric samples and well-trained, experienced staff who were willingly ready to answer and counsel the demand of visitors.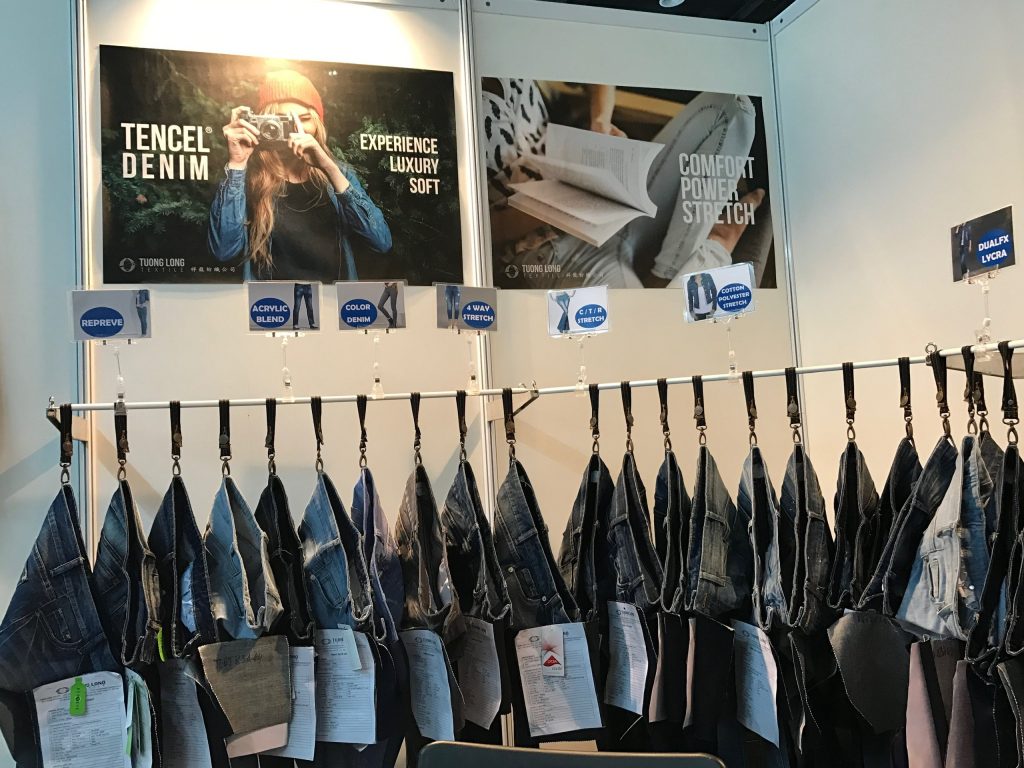 Tuong Long's booth at Vietnam trade fair in Myanmar
It can be said that through this fair, Tuong Long has successfully made a good impression on external partners, forming relationships with customers in the denim supply chain in Myanmar.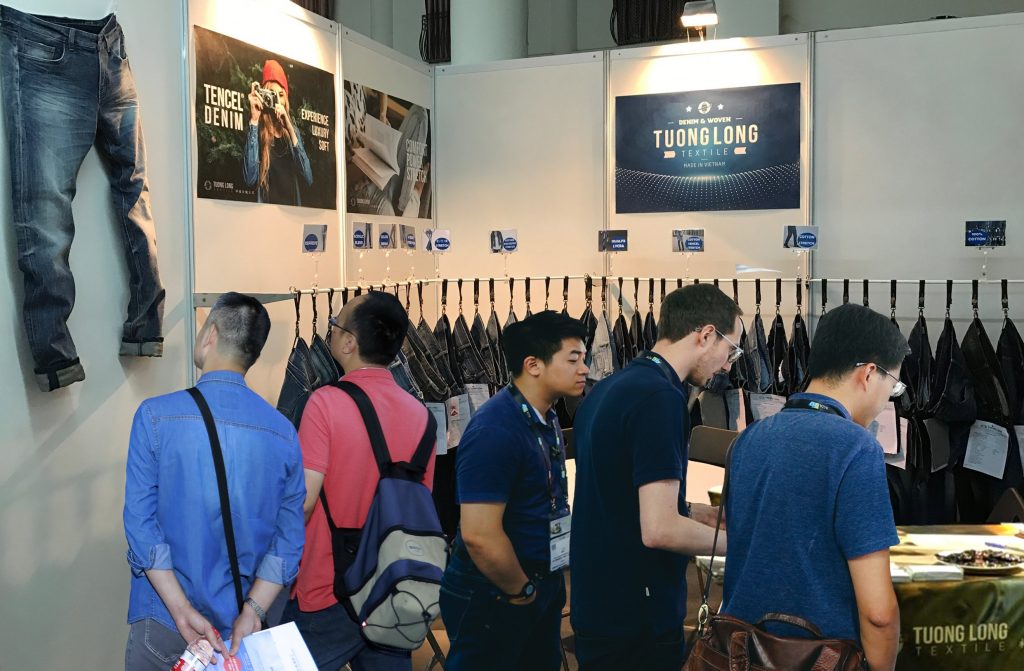 The booth attracted many visitor's attention