A program to summarize the end of the year full of joy and laughter took place in the beautiful coastal city – Phan Thiet in the last days of November 2018.
With the theme Gratitude – Connecting with Love, Tuong Long organized a meaningful Year-end program, giving the gift and thanking the staff, partners, companions of the company into stablishment and development of better understanding.
This is also an annual activity for the whole company to enjoy, team-building, stimulate creativity, and enhance the spirit of solidarity.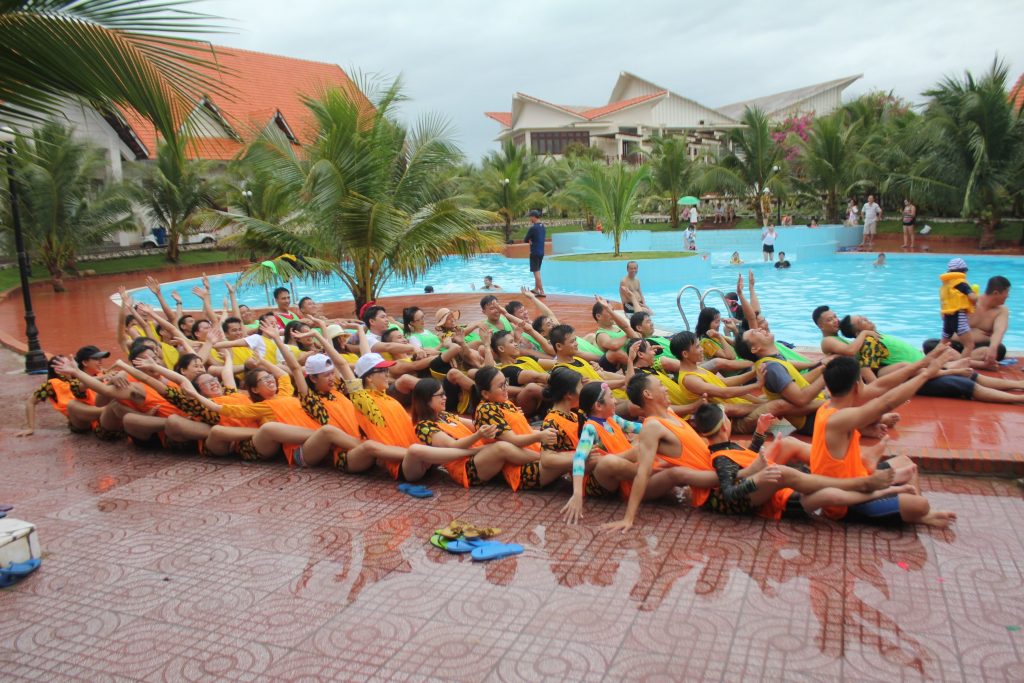 Collective activities promote solidarity.
It can be said that 2018 was a successful year for Tuong Long when the company won many valuable certifications in production, such as Oeko -Tex certification, Higg Index, Supply Chain CSR Training. The company also has a stable growth this year, which continues to maintain the trust of many domestic and foreign partners.
To obtain common achievements in the company's operations, it is indispensable for the contribution of every employee, who always works hard day and night, strive for the common development goals.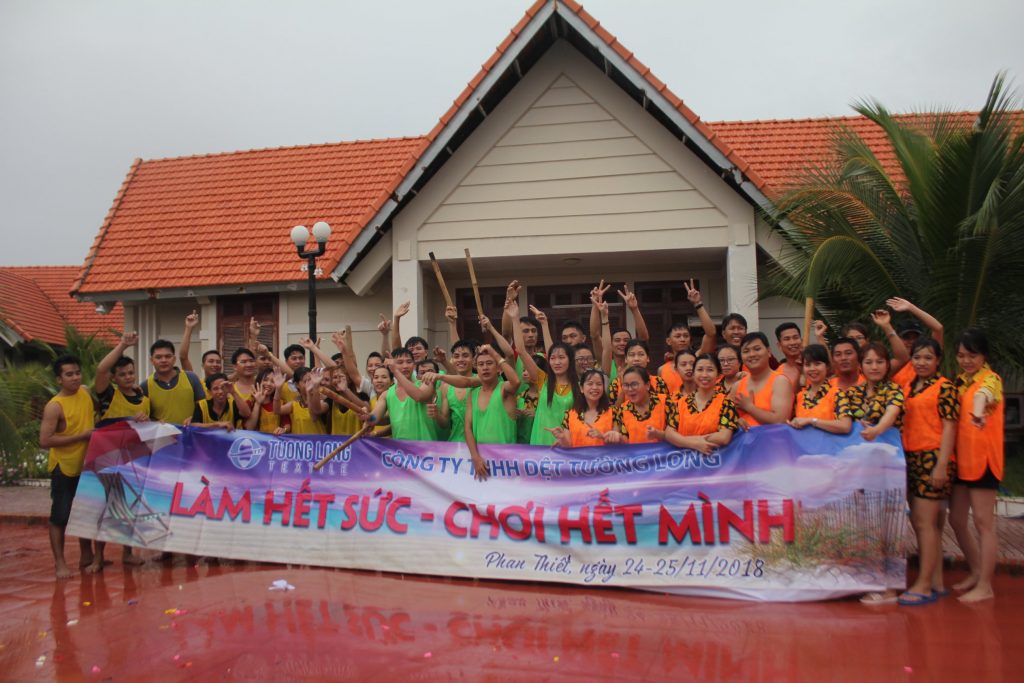 The spirit of "work hard – play hard" of the collective of Tuong Long's employees.
Believe that, with the enthusiastic spirit of all staff, 2019 will be a year with many new successes for Tuong Long Co., Ltd.